CID Insurance Programs is an E&S Wholesaler specializing in commercial insurance products designed for independent and captive insurance brokers' business client's needs.
Our wholesale business insurance products encompass a broad range of preferred to manageable hard-to-place risks.  CID has developed a proven reputation in the industry for reliable and efficient services delivered to our brokers consistently. Our commitment is to make the quote and bind process fast and easy. 
The CID team consists of 17 professionals with over 125 years of combined insurance experience. All our underwriters are knowledgeable and experienced in the products they represent. We understand that our success depends on delivering quotes and binds to our brokers as efficiently as possible. Let us show you how we can help you.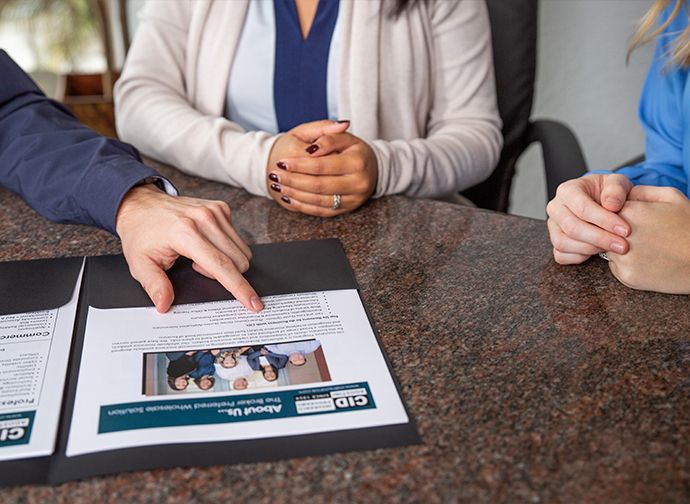 6 Reasons To Do Business With CID:

Fast and Easy Quote Options
Our goal is to deliver quotes fast. We make it easy to get a quote by application submissions, phone quotes or web quoting.

Experienced & Responsive
Our experienced underwriters deliver knowledgeable and responsive service to our brokers. That is our commitment to you.

Customizable Marketing
Create your own marketing flyer from our ready-made products and coverage pieces. Add your agency information and cross sell your renewals or market for new business.

Educational Opportunities
Education is a key component to building a successful commercial book. CID offers educational webinars and agency training as part of our services for you.

Wide Variety of Products
Our product appetite encompasses a broad range of preferred risks to manageable hard-to-place risks. We partner with a wide range of reputable insurance companies.

Lucrative Commission Structure
CID offers our brokers a competitive commission structure designed to create a win-win opportunity. We charge small, reasonable broker fees giving you the ability to add a fee onto your client proposal.
Licensed Insurance Wholesaler CID is licensed to write wholesale commercial insurance both admitted and non-admitted in:
Arizona
California
Colorado
Nevada
New Mexico
Oregon
Pennsylvania
Tennessee
Texas
Utah
Washington
@2019 | CID Insurance Programs | All rights reserved